Welcome to the Angel Lite Wiki
Edit
This wiki is about an in-progress anime called Angel Lite, made by MiaErikaVessie on Twitter and deviantArt . It should have all the info you need to know about the in-progress anime.
It includes 14 so-called students who have been chosen to protect the world. (Mia, Kirito, Yuri, Kinji, Kara, Satoshi, Mutou, Aria, Iori, Rina, Reki, Hinata, Brianna, and Jacob.) They have to face the problems of meeting the 4 people who "follow" the one thing that destroyed half the world once before. Aralia. She has been stopped by Mia and her family once, but is now erging to get out of the body she's stuck with. She was consumed, not fully, by Mia who sacrificed herself for the sake of the world.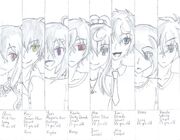 Latest activity
Edit
Photos and videos are a great way to add visuals to your wiki. Find videos about your topic by exploring Wikia's Video Library.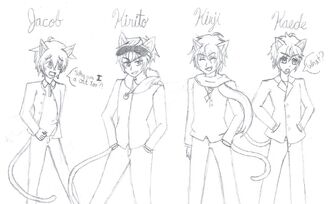 Community content is available under
CC-BY-SA
unless otherwise noted.